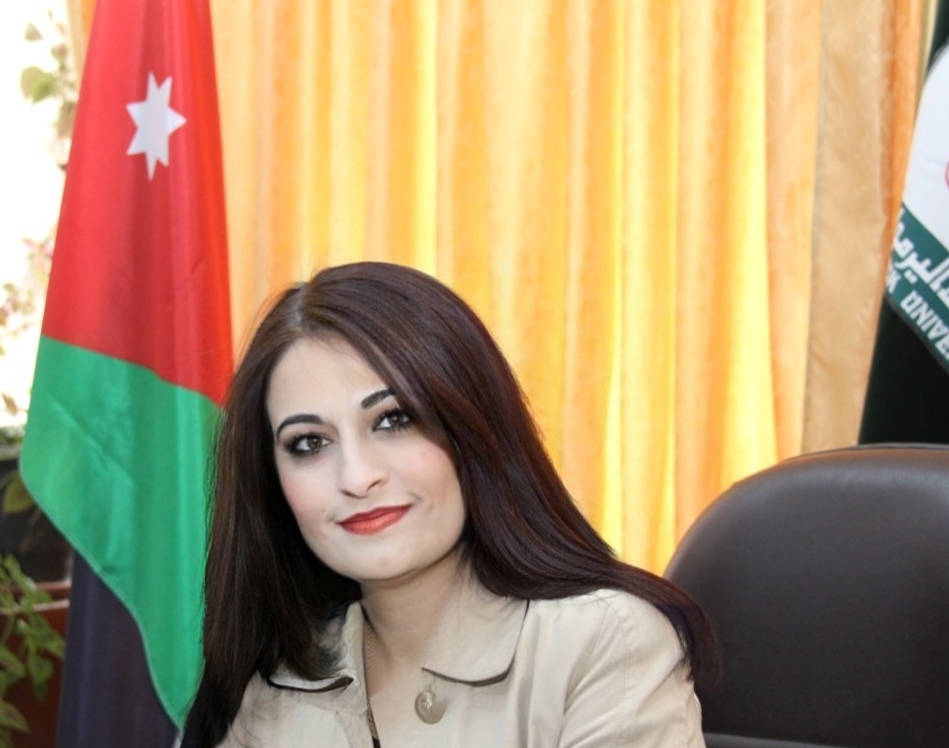 Faculty of Fine Arts - Department of Music
This email address is being protected from spambots. You need JavaScript enabled to view it.
About the Department
Music education in Jordan developed accordingly to suit the modern revival in all aspects of modern life in Jordan society. The late few decades from the last century mark a turning point for Jordan society's attitude toward arts in general. Therefore, Yarmouk University was distinguished by being the pioneer that had Music among many Arts majors in the Fine Arts College since 1981. In the beginning, The Bachelor of Arts Degree was awarded as part of the Education and Arts Faculty. By the time of the Yarmouk University Jubilee celebration, in 2001-2002, the College of Fine Arts was constructed from four majors faculties: Music, Drama, Plastic Arts, and Design. The Music Department crowned their efforts by offering a Graduate Degree by the academic year 2004-2005.
Music Department offers a Bachelor's Degree level and an MA Graduate level. In the BA program, the students required to accomplish (132 Credit Hours) qualified to play one orchestral instrument and or one traditional Arabic instrument as major and another instrument as minor, In addition to some theoretical and practical requirements. The average student's number in the Bachelor's program is about one hundred students and the graduate program about fifteen students. The full-time faculty members are thirteen in the rank of Full, Associate, Assistant Professors, and instructors, in addition to several full-timers are distinguished musicians from local and national, and international expertise in teaching musical instruments. The Music Department endeavors to promote music appreciation in Jordan Society by qualified academic graduates; more than four hundred so far, from our graduate, have been deployed onboard government schools, local or national bands. After all, the music department plays a significant role in representing Jordan in most local, national, and international festivals, in addition to several musical activities held by our students and faculty members. 
Vision
Preparing a distinguished graduate in the fields of Music equipped with academic capabilities in both theoretical and applied fields, able to contribute to the advancement of the level of the musical movement in Jordan by meeting the needs of the labor market efficiently and competently, and has a role in promoting the level of music education and scientific research, and musical performance in various musical institutions Jordanian and the Arab World. In addition to their ability to serve the local community through musical participation in cultural activities, official events, and national and international festivals.
Mission
The department aspires to raise the level of musical life in Jordan by teaching students various theoretical aspects of music, teaching various practical aspects, and performing various Arab and international musical instruments.
Contribute to preserving the Jordanian, Arab and international musical heritage through surveys, analysis, and comparative studies in various musical fields.
Contributing to the cultural communication with different countries and peoples through participation in conferences, festivals, and scientific meetings in all music fields.
Goals
The Department of Music derives its strategic objectives from the primary goals upon which Yarmouk University was based and the primary objective of musicology, and accordingly, it aims at the following:
Teaching Music to its students according to the latest scientific foundations and methods by building a staff of qualified faculty members and specialists in the various sciences of Music to raise the level of graduates.
Conducting specialized musical research in the different fields of Music locally, regionally, and internationally to positively reflect on the science of Music and its various applications.
We serve the local community by actively participating in various official and national meetings and events and providing all possible cooperation to nurture musical talents and provide appropriate guidance to them.
Elevating the Jordanian community's musical taste through the graduates' effectiveness and their cooperation with various scientific, cultural, and social institutions in Jordan and establishing various musical activities and presentations to various segments of society.
We are communicating with various universities, colleges, institutes, and similar musical institutions and consolidating cooperation with them by participating in conferences, seminars, festivals, and meetings and exchanging specialized experiences.

 

Program Learning OutcomesPLOs

PLO1

Students know and understand the basic concepts of musicology and realize the relations between them and the surrounding environment; they know the stylistic and technical particularities of the music of various historical periods starting from ancient civilizations and up to contemporary music, as well as the most prominent historical personages of both Arabic and western music.

PLO2

Students demonstrate the ability to both read and write musical notation and to analyze various musical forms and illustrate their particularities, practically employing their knowledge in the fields of harmony and counterpoint.

PLO3

Students are able to perform a number of musical compositions on their main instrument, demonstrating various performance techniques specific to the different musical forms and genres, in addition to basic performance skills on a secondary instrument.

PLO4

Students demonstrate theoretical knowledge and practical skills necessary for the use of software and technology used for musical notation as well as sound editing and processing in the various fields of their employment.

PLO5

Students are able to analyze various musical compositions from the viewpoints of musical style, compositional theory and technique and aesthetical principles of the different musical schools and to illustrate the dominating features and particularities of their musical language; they are also able to find suitable solutions for the performance of compositions of various musical forms and genres, and to evaluate both musical composition and performance.

PLO6

Students demonstrate knowledge and understanding of the relation between musicology and musical pedagogy, including different musical pedagogic schools and methodologies, and are able toteach those interested in music, and to diagnose stylistic and technical errors in musical performances and correct them.

PLO7

Students are able to play an active role in serving local communities through meeting the needs of the labor market and participating in communal musical activities and events.

Phone : 

0096227211111     

Ext. : 

3411
This email address is being protected from spambots. You need JavaScript enabled to view it.